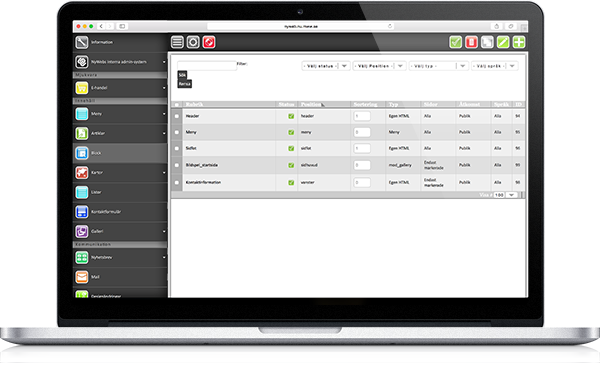 The NyWeb System
Website in uinique online system for easy admin.
Complete system with functions like image galleries, blog, contact forms and e-commerce.
We also deliver e-mail servers and hosting.
The enitre system is built with the user in mind, so even the less IT-literate can manage the system. This makes you save both time and money.